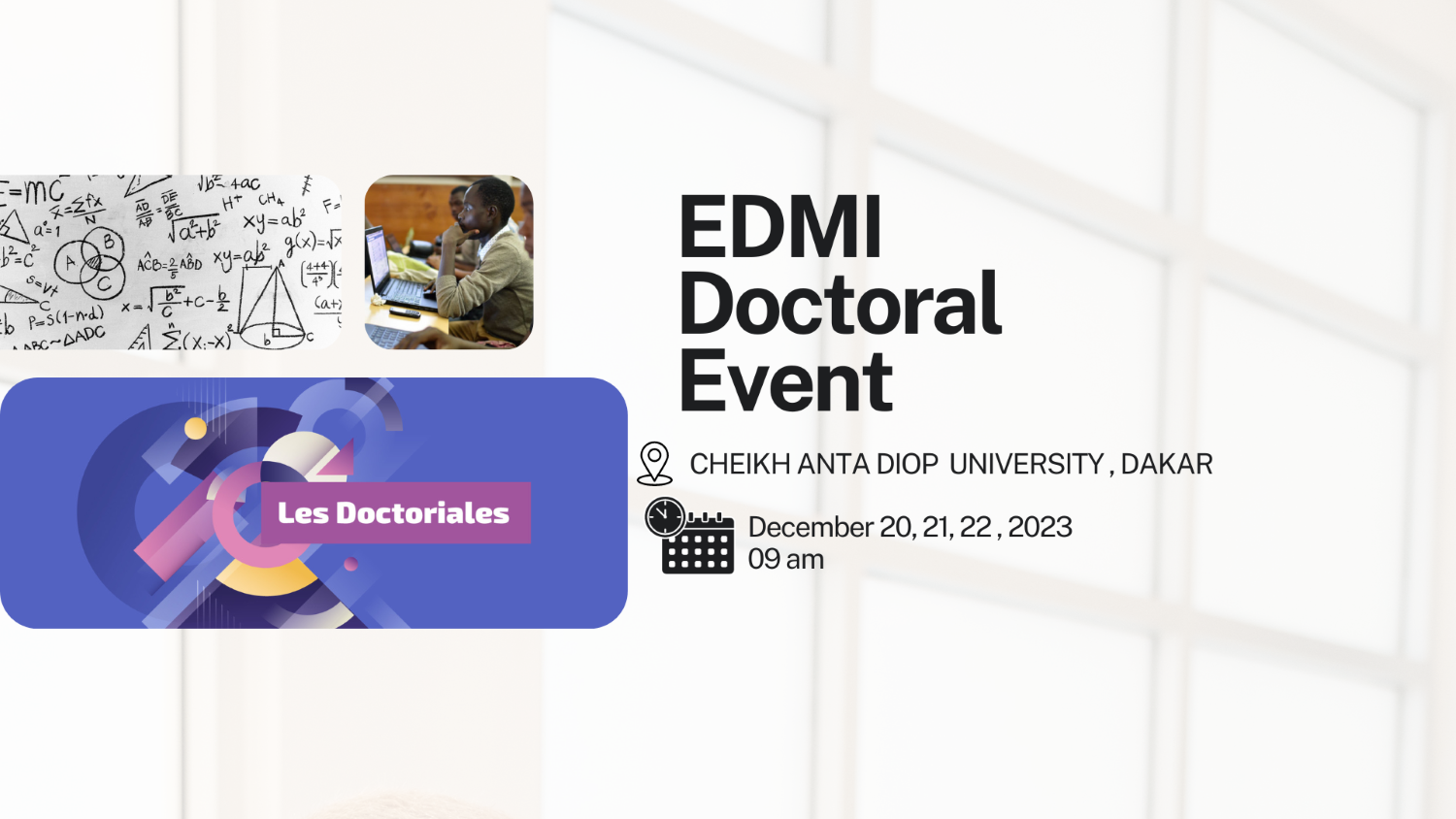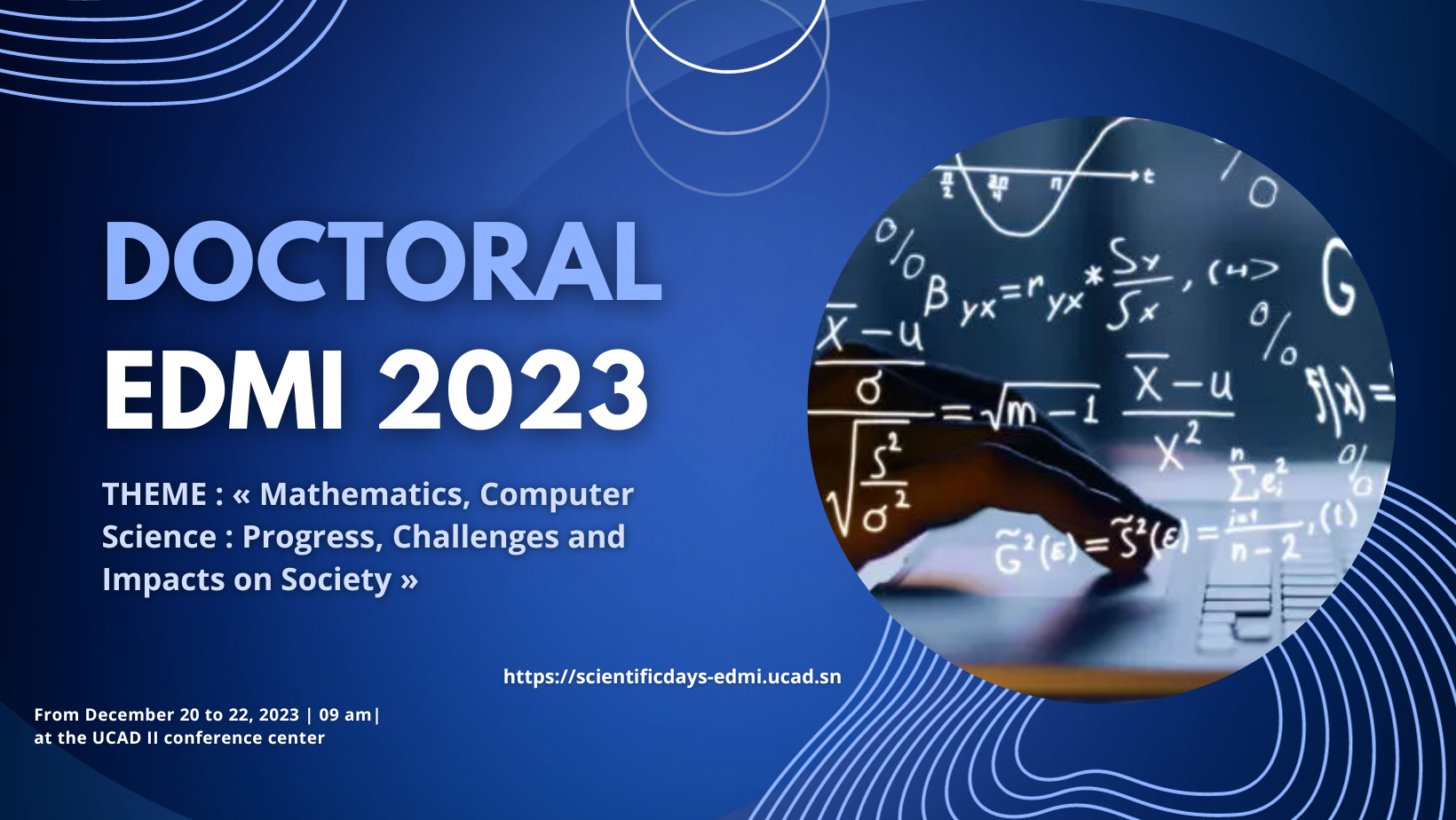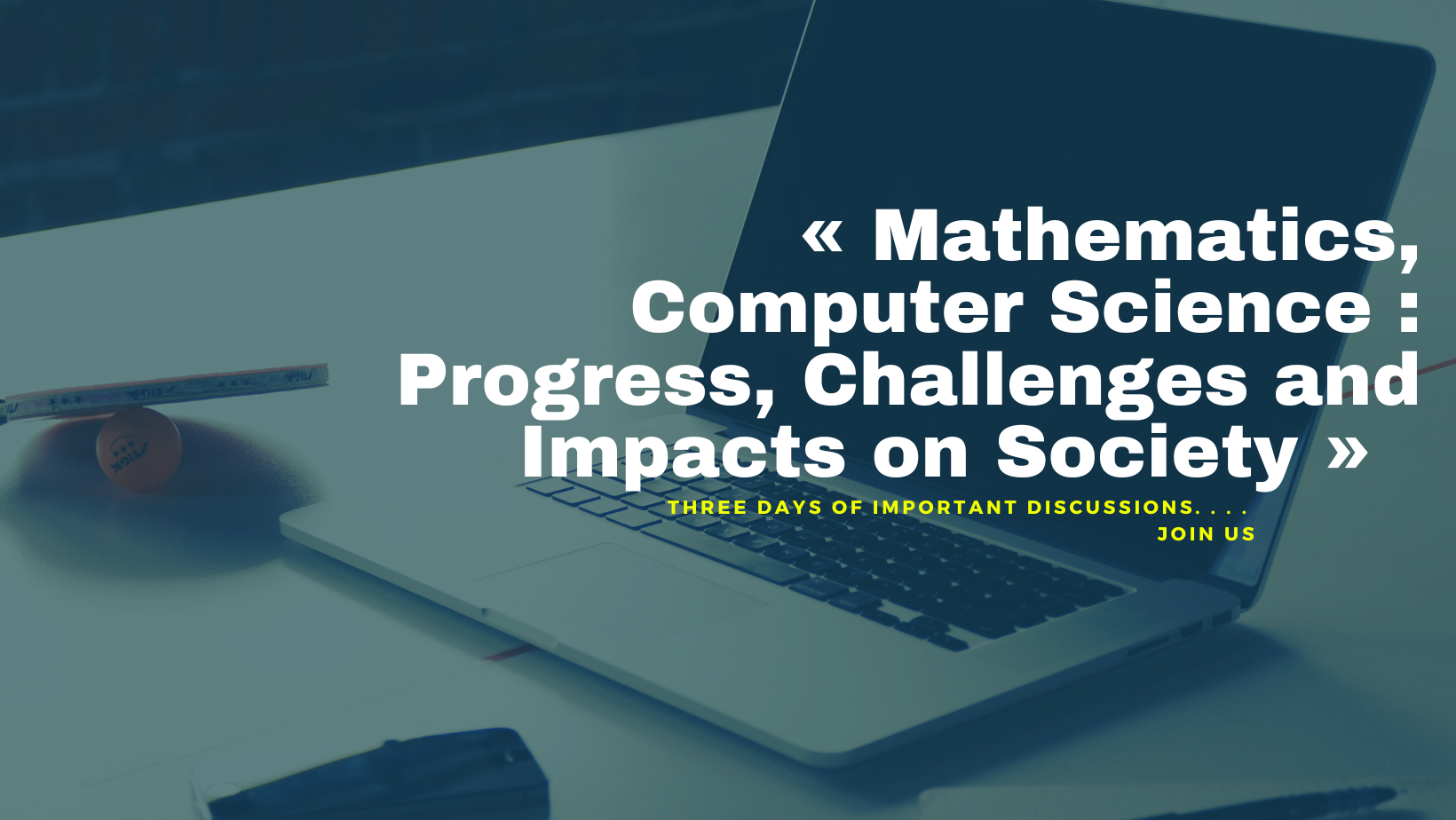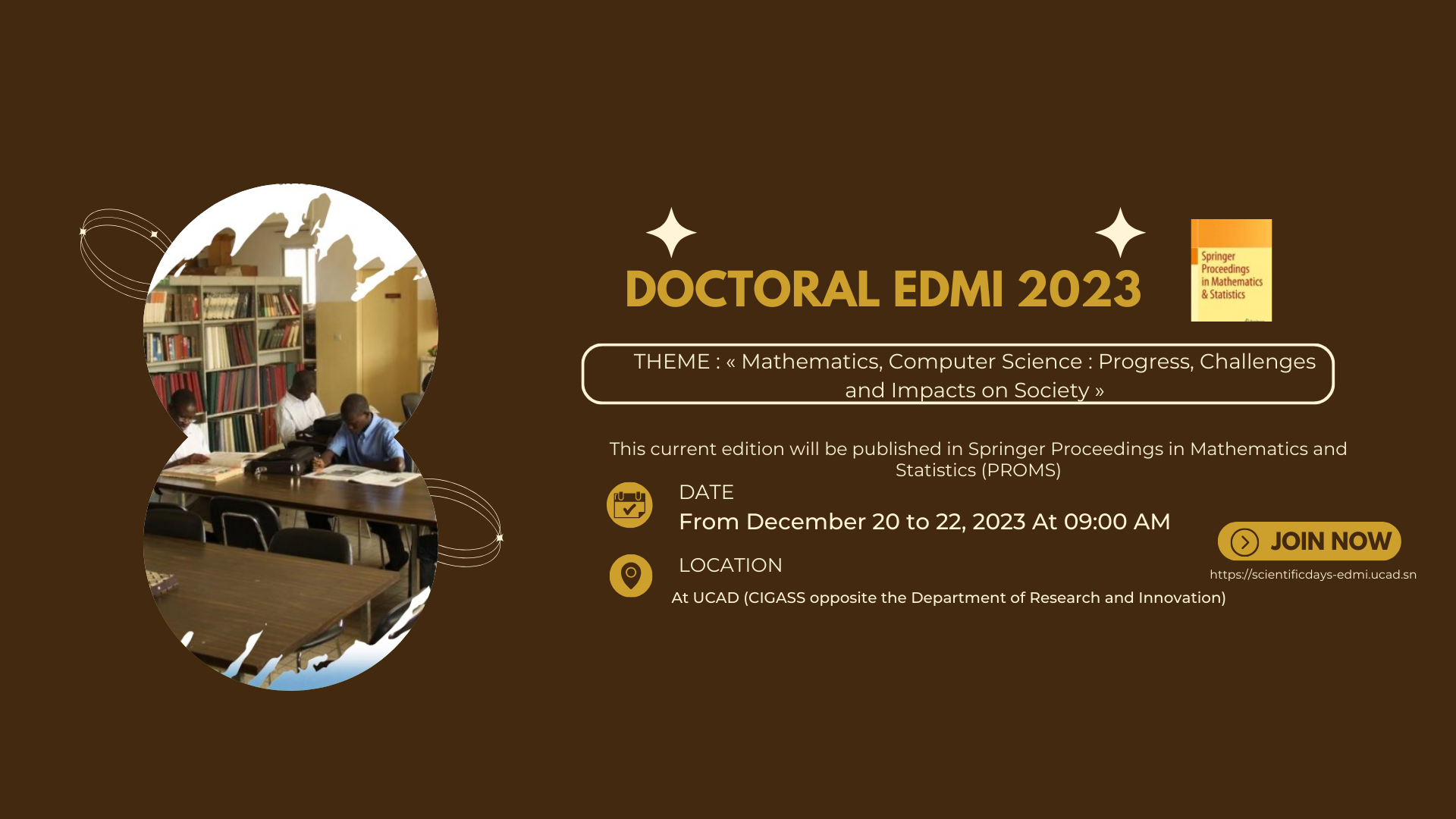 Thu, 05/10/2023
Submission date
Sun, 10/12/2023
Deadline submission
Sun, 17/12/2023
Acceptance notification
About EDMI
Doctoral School of Mathematics and Computer Sciences
The Doctoral School of Mathematics and Computer Sciences (
edmi.ucad.sn
) of the University of Dakar EDMI's mission is to train and support research activities in Mathematics, Computer Sciences and related fields. EDMI has more than nine nationalities and is composed of ten  research groups specialized in mathematics, modelization, computer science, and telecommunication.  Each unit has already trained several researchers and organized several activities. Some of our activities has already attracted very good and high quality publications. We can cite: 
Africacrypt (2011 and 2017) published by Springer in LNCS
NANCAOT 2014 published by Springer in Springer's proceedings in Mathematics and Statistics -A2C 2019 published by Springer in CCIS
Nonlinear Analysis, Geometry and Applications in Bikhauser.
CNRIA in Lecture Note of the Institute for Computer Sciences
Our strategy to have a good number on high quality submission will be based on our international and highly qualified program committee.
They are well-known in their research areas and will share the event. We have also trained several hundred PhD and they are working in research group from all around the world.  This first edition of a series will also give space for networking.
The scientific days of the Doctoral School of Mathematics and Computer Sciences of the University of Dakar will be held every  year. It will give the opportunity to our young researchers to collaborate and share with their peers. It will also allow senior researchers to initiate and partner on joint projects.
L'Ecole Doctorale Mathématiques et Informatique (EDMI) est un organe de l'Université Cheikh Anta Diop (UCAD) de Dakar qui a pour mission de former d'anciens docteurs en Mathématiques, Informatique et dans les domaines connexes.
     Cette année, l'EDMI organise l'édition 2023 des Doctoriales, le thème portera sur  :
plus